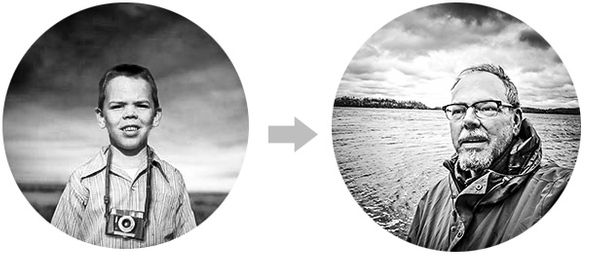 Greg Whitaker is a nationally recognized photographer based in Southern Indiana. His portfolio includes award-winning imagery for advertising, healthcare, manufacturing & energy resources, global non-profits and publishers.
His photos come across as un-contrived, yet they communicate more than what happened that day. Relaxed on location, Greg enjoys and encourages a collaborative set where hilarity often ensues. His pictures contain the sensation of truly knowing a person, the golden light that may or may not have been there, the instant when we recognize a scene as genuine.
Greg operates with ample resources tailored to each project.and he's equally comfortable on a large production or unplugged and on the move.
Awards
2022 American Photography 38 Chosen Winner
2022 Communication Arts Shortlist (x2)
Luerzer's Archive 200 Best Ad Photographers Worldwide 20/21
2021 American Photography 37 Chosen Winner
2019 International Photography Awards - Advertising/Product category - 3rd place
2019 International Photography Awards - People/Portrait -Honorable Mention.
2018 Communication Arts Shortlist
Communication Arts Photo Annual
Lurzer's Archive 200 Best Advertising Photographers 2016-2017
2017 APA Awards Corporate Category
2015 APA Awards Lifestyle Category
Black & White Spider Awards
Brown County High School: Most Likely To Do Something at Some Point
Partial client list
AARP, American Family Insurance, AstraZeneca, Baxter, Bayer, Biogen, Bloodshot Records, Bose, Bridgestone, Indiana Tourism, Caterpillar, Charles Schwab, Coca-Cola, Conseco, Community Health Network, Country Living, CountryMark, Crowe's Seed, CSL Berhring, Cummins Engine, DuPont, Ecco, Eli Lilly, Eskenazi Health, Fast Company, Fidelity Investments, Firestone, First Wave, Frito-Lay, General Electric, Hearst, Heidelberg Materials, Hewlett Packard, Honda, I.U.Health, Indiana University, Jim Beam, JP Morgan/Chase, Kodak, Kohler, Kraft Foods, Land Rover, Layne, Lowes, Mitsubishi Pharmaceuticals, Monsanto, National Industries for the Blind, Nissan, Novartis, Oracle, Otsuka, Peerless Faucet, Pharmacia, Quaker, Remington, Sony, Stoller USA, Time, Inc., Tom's of Maine, Toyota, UPS, Wheaton Worldwide, Yamaha, 3M Corporation